When:
May 6, 2021 @ 6:30 pm – 8:00 pm
2021-05-06T18:30:00-04:00
2021-05-06T20:00:00-04:00
Contact:
Andee Edelson
336-629-2128 x30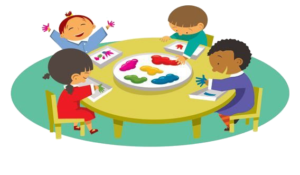 How do we advance equity in our classroom? In this workshop, we will define important terms, including diversity, equity, and inclusion. We will dive into the recommendations set by NAEYC on how to create a caring equitable community of engaged learners. Using the ECERS-R tool through the lens of NAEYC's recommendations, we will define what a high-quality learning environment is and how to engage all children in meaningful, open-ended learning activities. We will also discuss effective teacher-child interactions to not only build nurturing relationships, but also to scaffold children to meet their individual needs.
Presenter: Ron Wohl
Facilitator: Andee Edelson
Credits: 1.5
This is a FREE workshop. Registration is open through the day before the date of the workshop.