When:
March 11, 2020 @ 12:00 pm – 2:00 pm
2020-03-11T12:00:00-04:00
2020-03-11T14:00:00-04:00
Where:
Randolph Partnership for Children
349 Sunset Ave.
Asheboro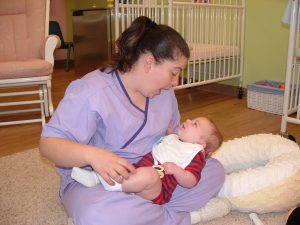 Brains are built, not born. During the first years of life, babies' experiences are built into their bodies — shaping brain development and building the foundation for all future learning, behavior and health. When we support our babies and toddlers in having the opportunity to fulfill their potential, we create the best outcomes in health, education, and economic well-being for everyone in Randolph County. During this session, we will explore actionable steps to focus on infants and toddlers, identify key issues that impact early education policy and develop easy advocacy strategies that work. Also joining us is Jonathan Charney, from Teaching Strategies, to share the curriculum components of the Creative Curriculum for Infants, Toddlers and Twos.
Light lunch provided.
Credits: 2
Presenter: Jennifer Anderson, Joy Johnson, Scarlet Welborn