When:
June 10, 2021 @ 6:30 pm – 8:00 pm
2021-06-10T18:30:00-04:00
2021-06-10T20:00:00-04:00
Contact:
Andee Edelson
336-629-2128 x30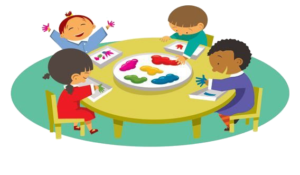 In this workshop, we continue our deep dive into recommendations set by NAEYC to advance equity in our classrooms by establishing reciprocal relationships with families. Open two-way communication between families and teachers is necessary for a child's success. Research shows that the more families and teachers share relevant information with each other about the child, the better equipped both will be to help that child achieve academically. Therefore, it is imperative that we not only gain the trust of our families, but also learn about their language, customs, values, and beliefs so that we can provide a culturally and linguistically responsive learning environment. It is also important to provide a variety of opportunities for family engagement so that families understand their value in our partnership to best support their child's learning and development.
Presenter: Ron Wohl
Facilitator: Andee Edelson
Credits: 1.5
This is a FREE workshop. Registration is open through the day before the date of the workshop.