When:
September 1, 2020 @ 6:30 pm – 8:00 pm
2020-09-01T18:30:00-04:00
2020-09-01T20:00:00-04:00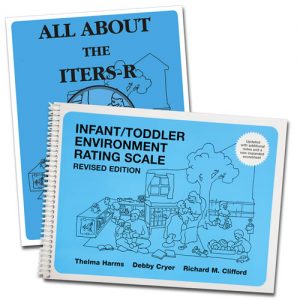 This training provides an overview of what the ITERS is about and how to score the rating scale. We will review the classroom environment and areas that are a common "issue" for getting the best scores. Participants are asked to have a copy of the Infant Toddler Environmental Rating Scale (ITERS) booklet at the training with them.
This training will be a discussion to define what quality care looks like in an infant/toddler classroom. We will explore the ITERS-R as a tool to support best practices, connect it to the North Carolina Foundation for Early Learning and Development (NCFELD) and use the information to inform our practice in a real classroom.
To register, complete and submit: REGISTRATION FORM
Presenter: Kristy Umfleet
Credits: 1.5