When:
March 5, 2020 @ 6:30 pm – 8:30 pm
2020-03-05T18:30:00-05:00
2020-03-05T20:30:00-05:00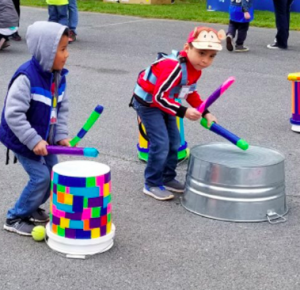 Young children begin the learning process through movement – we literally develop their brains as we develop their muscles. In this highly interactive workshop, we'll examine the array of music activities and simple fun rhythmic patterns that get our little ones on a path to a dynamic future. Participants will engage in rhythmic activities as they learn a variety of roles that music and movement can and should play in the classroom life of developing children.
Credits: 2.0 hours
Presenter: Cathy Kielar