When:
October 22, 2020 @ 7:00 pm – 8:30 pm
2020-10-22T19:00:00-04:00
2020-10-22T20:30:00-04:00
Where:
Creekside Park, RCC Parking Lot
110 Park Drive
Archdale
Contact:
Andee Edelson
336-629-2128 x30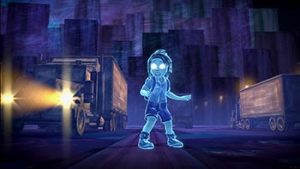 "The child may not remember, but the body remembers."
Researchers have discovered a dangerous biological syndrome caused by abuse and neglect during childhood. As the documentary "Resilience" reveals, toxic stress triggers hormones that wreak havoc on the brains and bodies of children, putting them at greater risk for disease, homelessness, incarceration, and early death.
"Resilience" chronicles the dawn of a movement that is determined to fight back. Trailblazers in pediatrics, education, and social welfare are using cutting-edge science and field-tested therapies to protect children from the insidious effects of toxic stress—and the dark legacy of a childhood that no child would choose.
Due to space limitations for vehicles, you must reserve a ticket.
All participants must remain in their vehicles during the drive-in screening event.
For DCDEE credits, please complete and submit a registration form.
REGISTRATION FORM (for DCDEE credits)
Not appropriate for children younger than 16.
Gates open at 6:30 p.m.
Rain date is October 27