When:
October 21, 2020 @ 6:30 pm – 8:00 pm
2020-10-21T18:30:00-04:00
2020-10-21T20:00:00-04:00
Contact:
Andee Edelson
336-629-2128 x30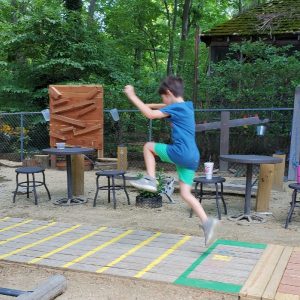 As you prepare for SACERS-U this will be a session you don't want to miss. Take an in-depth look at school age environments, the importance of interaction, materials and indicators in the SACERS assessment. Feel prepared and equipped with knowledge, tools, and strategies to produce a successful SACERS score and create an environment that is both appealing and appropriate for the children and staff. Scared of the dreaded interview? Fear no more! Practice here. Participants will engage in strategies and activities that align their environment with best practices, NC state licensure rules and regulations as well as meet the SACERS requirements. Bring a copy of the School Age Care Environment Rating Scale booklet.
PRESENTER: Andee Edelson
CREDITS: 1.5