Shape NC Family Coalition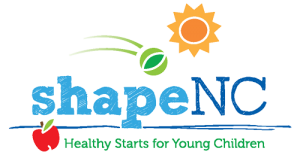 As an extension of the Shape NC project in many of our Randolph County child care centers, the Family Coalition was created for families enrolled in those centers. The Family Coalition meets weekly in the evening for eight weeks. There are family activities, parent activities and child activities. Dinner is provided. The purpose of the Family Coalition is to improve health outcomes and decrease health disparities among children by empowering each child's support network through the process of understanding, learning, and implementing healthy living skills.
You must have at least one child age 0-5 enrolled in a Shape NC-participating center to be eligible to attend.
Registration forms are available through your child's center if the center is a Shape NC participant. You can also contact our family & literacy engagement specialist to register.