RPC offers ongoing professional development and support for early educators in Randolph County to ensure licensed centers and homes meet state requirements for staff certification and training as well as enhance the quality of early care and education. Training is offered for early educators who work with children birth–5 years, with extended training opportunities for school age care, and work in child care programs or family child care homes in Randolph and neighboring counties. 
To register, select the workshop or training event below, and then click on the "REGISTER NOW" button.
May
25
Wed
Strawbery Fields Forever

@ Ingram's Family Farm
May 25 @ 11:30 am – 1:30 pm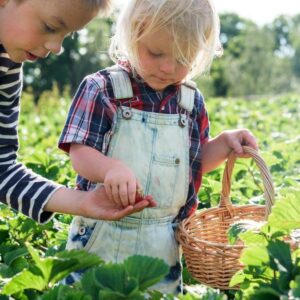 Please join our Farm to ECE Collaborative team as we travel to Ingram Farms for a "jam"ing good time with Farmer Rhonda. We will learn about strawberry production on the farm and the three types of fieldtrips the Ingram's offer throughout the year for preschool and school age children. Enjoy a boxed lunch and some homemade strawberry ice cream, too!
Presenter: Rhonda Ingram
Credits: 2
Jun
16
Thu
Just Today! Managing Your Self-Care…One Day at a Time

@ Keye To Healthy
Jun 16 @ 6:00 pm – 8:30 pm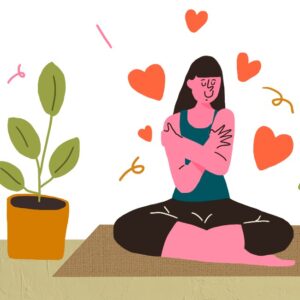 Bringing Self-Care into our daily routine is a fun and creative way to stay balanced. Join us for a well-deserved evening where we will learn new techniques that provide you with a fresh-perspective on ways to care for yourself. During this training, you will also learn how to implement these strategies into you daily routines. Come learn how to identify your stressors and ways to overcome those stressors through self-care.
Presenter: Jacquie Reininger & Jessica Brayboy

Credit Hours: 2.5   
Jun
23
Thu
Extending the Story: Intergrating the Performing Arts & Learning

@ Asheboro/Randolph YMCA
Jun 23 @ 6:30 pm – 8:30 pm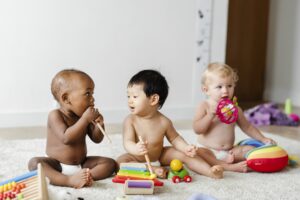 Open up a young child's imagination and learning skills using performing arts strategies. Learn how to use drama, creative movement, puppetry, and music techniques to prepare early learners to experience a new book and help them gain greater comprehension of literature by extending the story. Using children's literature as a source of inspiration, you will learn how to develop strategies to integrate the performing arts into learning about their world, natural science and math while fostering emergent literacy skills, positive social behavior, and conflict management.
Goal: Early childhood educators will be able to develop lesson plans that integrate the performing arts into classroom curriculum in order to enhance comprehension and emergent literacy skills, and foster positive social behavior and critical thinking skills.
Presenter: Jeanne Wall
Credits: 2
Right to Equity: Where the Reggio Mindset Intersects with Anti-Bias Activism in Classrooms

@ online via Zoom
Jun 23 @ 6:30 pm – 8:30 pm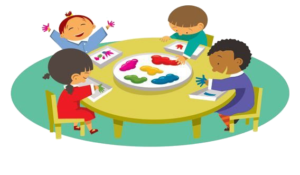 Using a cross section of Reggio Emilia principles and anti-bias tenets we will explore what messages does our environment send to children.  We will also discuss how can our environments offer an antidote to anti-bias messages.  An engaging and important discussion related to current social issues brings our early childhood community together to ask these questions:  How can teachers work both as researchers and co-constructors of knowledge? How can the co-creation of curriculum create opportunities for countering racist influences? Join Reggio Emilia inspired educators and the initiators of T.R.E.E. (Triangle Reggio Emilia Educators) Carmen Raynor and Sadie Bauer, as we take a deeper dive into the role early educators can play into further creating an equitable classroom.
Presenters: Carmen Raynor & Sadie Bower

Credit Hours: 2