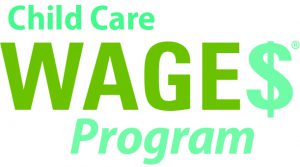 WAGE$ is a salary supplement program for early educators who meet education, pay, and longevity requirements. Its purpose is to decrease staff turnover and support educators who are working in a field with historically low pay.
Supplement amounts are determined based on the teacher's education level. Teachers who increase their educational level may be eligible for a higher-level supplement. WAGE$ supplements are given twice a year, with the total amount split into two payments.
To qualify, you must
Be employed in a licensed center, home, or NC Pre-K site in Randolph County
Work directly with children ages birth-5 at least 10 hours per week
Remain at that site for at least six months
Earn below the income cap
Have earned at least one NC Child Development Associate Credential
Complete the WAGE$ application and submit to Child Care Services Association. For more details, visit ChildCareServices.org .